Family Owned | Family Run | Customer Driven
Vickery Electric was established in 1923 by John W.T. Vickery. Four generations later the company is being led by C.E.O John T.G. Vickery.
From the very beginning, Vickery was recognized as a true leader in the electrical industry. Despite ample competition during The Depression, John W.T. Vickery was approached by the local public utility to install the original street lighting system in downtown Whitby, Ontario, Canada. The intention was to create a safer downtown environment while employing some of the many people displaced by The Depression.
Under the leadership of present C.E.O John T.G. Vickery, the company has soared to new heights expanding its technical abilities to include Marine Specialization, Network Installation, Fire Alarm Installation and Verification, Electrical Diagnostic Study, and Lightning Suppression Systems.
This growth and specialization can be greatly attributed to Vickery Electric's aggressive approach to education, whether it be Electrical Engineering, Network Cabling, Fire Alarm, or Motor Control.
Each Vickery Electric employee is engaged in the furthering of their abilities. Even John T.G. Vickery is involved, having accepted a position to teach at Durham College in Oshawa, Ontario.
One of the many reasons for Vickery Electric's success is its "Customer First" philosophy. This philosophy combines the team's technical expertise with exceptional customer service.
Vickery Electric strives to reinforce the partnerships with its clients through the company's sense of teamwork and open communication. Whether it is during the planning, design, or installation phase our clients have come to expect our commitment to quality.
Vickery Electric can handle all of your electrical needs from residential to industrial marine. The company's team of electricians are the best in the business and receive ongoing training in the latest technologies.
Vickery Electric continues to impress its clients and looks forward to the opportunity to help your organization solve its electrical needs.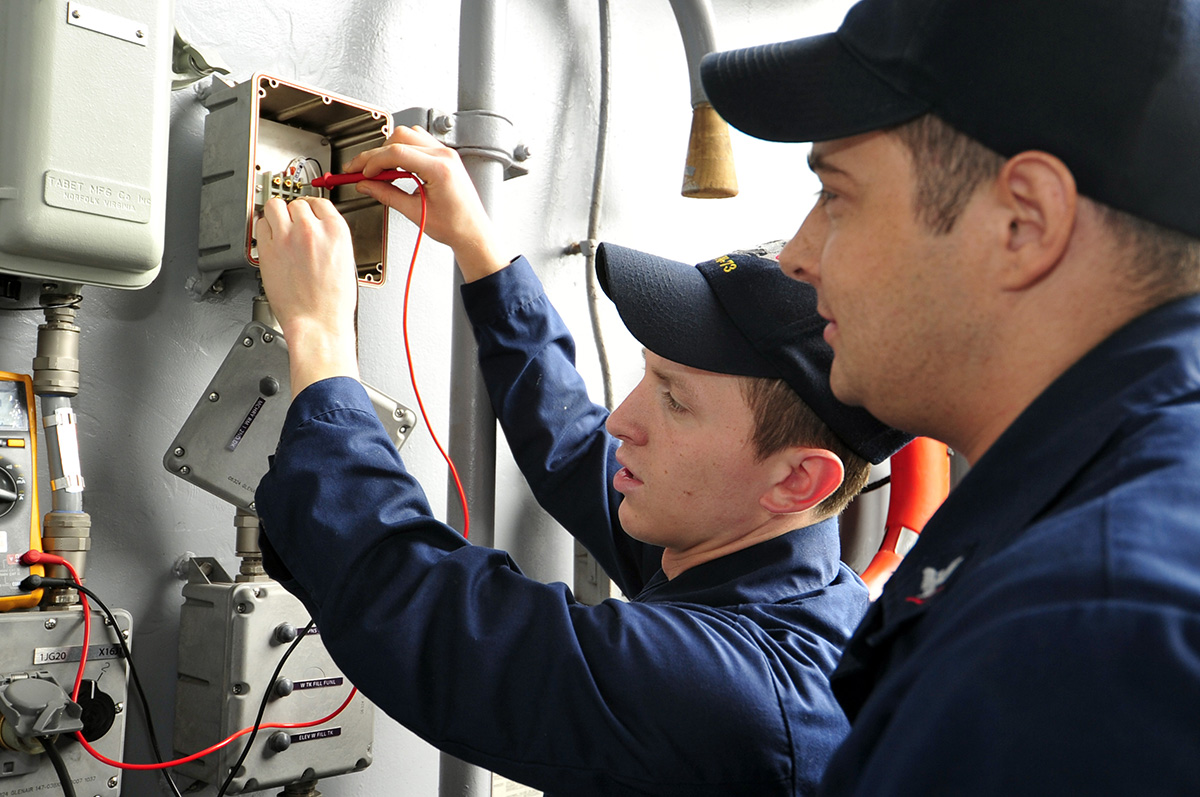 Electrical Construction (Federally Certified);
Electrical Maintenance (Federally Certified);
Electrical Service Contracts (Federally Certified);
Computer Network Installations (Fed/Prov Certified);
Thermal Imaging Analysis & Reporting;
Fire Alarm Installations (CFAA Certified);
Service & Maintenance;
Machine & Control Methods (Certified Technicians);
Electrical System Computer Diagnostics;
Lightning and Ground System Installations (OFM Cert); and
Aerial Bucket/Ladder Work.
It All Begins With Great Service
Great service is not just about how many trucks or people you have on the road – it's the ability for those people to get the job done right the first time – on time and on budget and to Code.
Vickery Electric has the right people with the right qualifications and that's why we can guarantee the workmanship, professionalism and expertise of our people in writing.
Call us first with your project needs.